Just pudding it out there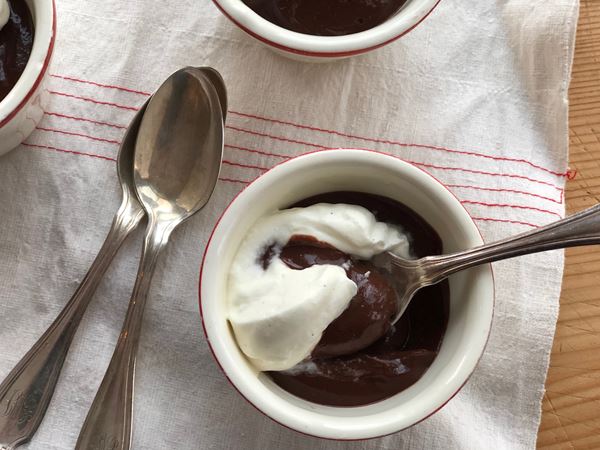 Newsletter #37: Chocolate or vanilla?
We're all going to be bundled outside this weekend, wearing sunglasses, skiing, running and watching those gorgeous
Iditarod dogs run. Then Sunday will roll around and we'll be doing laundry and collecting our heads. I'm going to roast some drumsticks and steam some asparagus. Then I'm going all in on pudding because the kids will get a kick out of helping. Kim Sunee has a new recipe for a dark chocolate version, or maybe you're more of a vanilla person? We've got a recipe
for that kind too.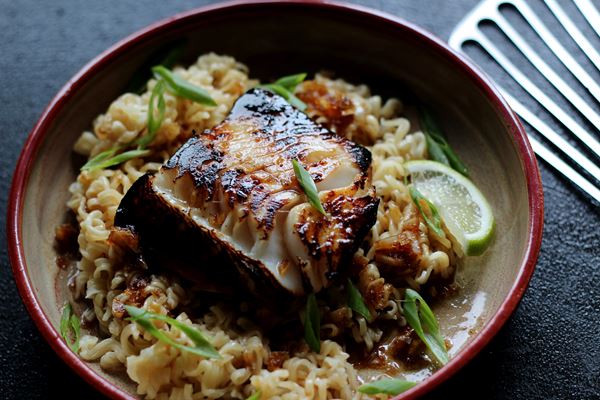 Then there are dinners this week to plan. If you can get your hands on some sablefish, it's hard to argue with Maya Wilson's recipe for glazed fish over ramen. Or maybe you've got some sleeves of moose in the freezer you need to use. These ginger-soy moose meatballs might be the thing.
[Read previous newsletters here. Find more Alaska recipes here.]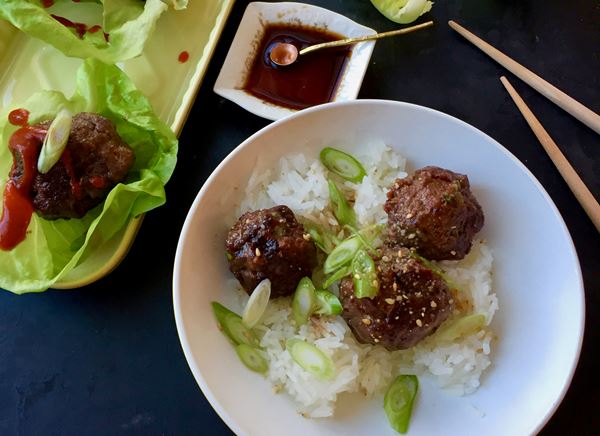 Another option, one that syncs up with how spring light makes us feel, would be this risotto with tender spring vegetables. And, there's also my favorite, a simple broccoli-cheddar soup.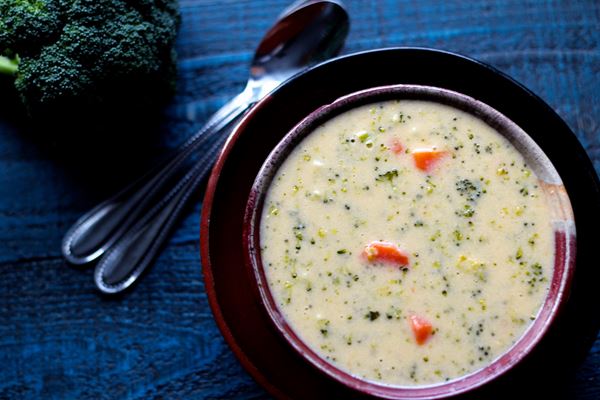 The Alaska food exhibit is now open at the Anchorage Museum. I ran into Mayor Ethan Berkowitz there last week during the opening and you should click here to see the outrageous way he likes his pilot bread. And, if you don't already, support local cooking and local news and subscribe. Have questions or suggestions for me? Email!

Here's hoping your team makes it to Nome.
RECIPE: DARK CHOCOLATE PUDDING
Julia O'Malley, an Anchorage Daily News editor, is working on a book at the Anchorage Museum about how Alaskans eat. You can sign up to receive our weekly Alaska food newsletter, "How Alaska eats," in your email inbox by visiting adn.com/newsletter. Find more classic Alaska recipes here.
Copyright © 2018 Anchorage Daily News, All rights reserved.

Our mailing address is:
Anchorage Daily News
300 W. 31st Avenue
Anchorage, AK 99503

Want to change how you receive these emails?